Dunn's River Falls & Bob Marley Mausoleum Tour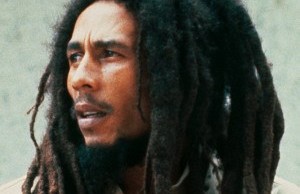 RATES
Adults:US$78.00 |
Child (under 11 yrs.): US$65.00 |
Minimum age: None |
Children Under 2yrs: Free |
Minimum of 4 Adults Required |
Duration: Approximately 5 1/2 hours |
Private Tours are available |
Group-discounted rate for ten(10) or more persons
On this tour we will take you south of Ocho Rios, first we will do a driving tour of Fern Gully. Next, we will take you through Jamaica's rural mountainous interior. You will pass through rural towns and villages as we head up into the hills towards the Bob Marley Nine Miles. This is a beautiful scenic ride through rural Jamaica, you will definitely enjoy the beauty of the Mountains and countryside as we go along though the "REAL" Jamaica. Upon your arrival at the Mausoleum, you will be greeted and placed with a tour guide to do a tour of the property. This property is the childhood home and final resting place of reggae legend Bob Marley. You will be given a fun singing tour by your guide, he will teach many things about Bob Marley, the meaning behind many of the lyrics in his songs, secrets about his childhood and sing to you as you go along. Some of the persons on the property are Bob Marley's family members who knew him personally. After this experience we will take you back through the mountains and head south until we arrive at Dunn's River Falls. Upon your arrival, you will be given a brief orientation before climbing this amazing 600 feet water spectacle. After the falls, you will be allowed to do some last minute shopping for souvenirs and or make a stop for lunch before returning to you Cruise Ship or Resort.
Explore Jamaica's scenic hilly interior
View rural towns and villages
Family friendly tour
Learn about the meaning behind many of the lyrics of Bob Marley's songs
Visit Dunn's River Falls to view or climb the fallsv
Tour Fern Gully and surrounding areas
Admission Fees to Dunn's River Falls and Bob Marley Nine Miles included
Guide at Bob Marley Nine Miles included
The cost of lunch is not included in rate quotation given
Private Tours available
The following options are also available after your excursion:
Enjoy some Jamaican lunch, this includes authentic spicy Jamaica Jerked Chicken along with unique side orders like Bammy and Festivals, or for a light lunch, try a Jamaican Patty. (The cost of lunch is not included in rate quotation given).
You may visit Jimmy Buffet's Margaritaville Sports Bar and Grill by the Beach. Here you can enjoy the pool, pool slide, Water Trampoline, beach, drinks at the bar, Caribbean food and a lot more!
You may also do some Duty free shopping or visit the Craft Market.