About Us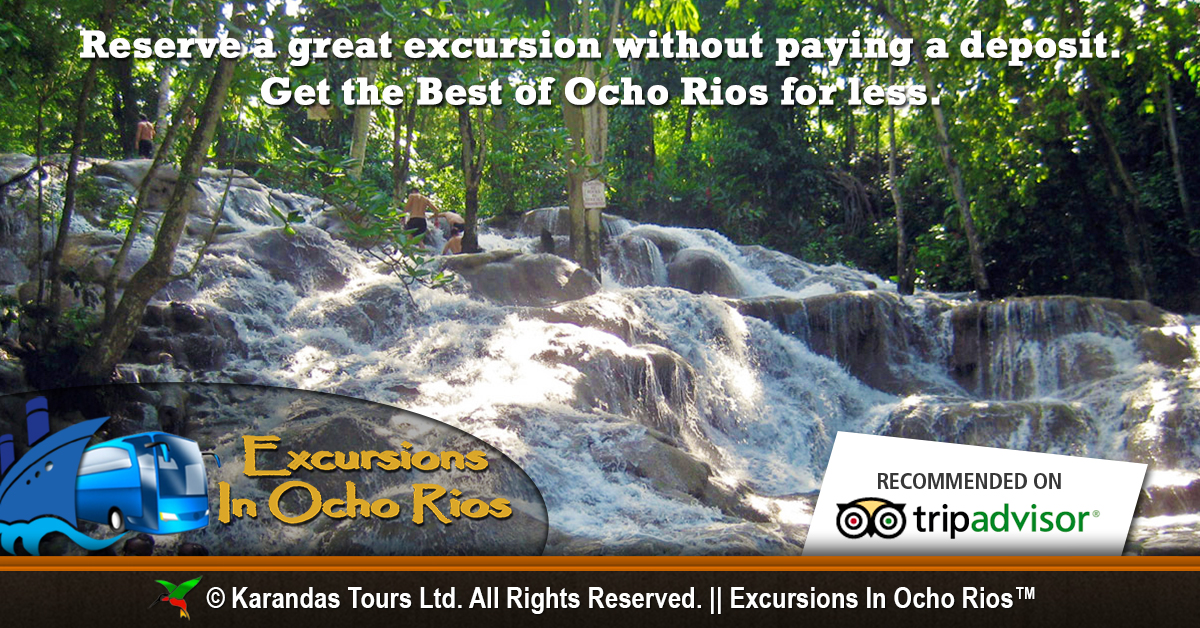 Welcome to Ocho Rios!
"Ochie" as it is affectionately called is located in the garden parish of St. Ann. It is the second largest resort town and the most popular cruise port on the island. Ocho Rios – translated "eight rivers", is a corruption of the Spanish name "chorreros or "chireiras" referring to the gushing waters of local waterfalls such as the world famous Ocho Rios tour of Dunns River Falls as well as Eden Falls at the Ruins.
The town was not more than a fishing harbour until early 1900 when interest in tourism began to shape the landscape and transformed Ocho Rios into the beautiful resort town it is today with beautiful beaches, all-inclusive resorts, villas, dutyfree and craft shopping, fishing beach where you can enjoy seafood dishes (island style) as well as various watersports activities, attractions and sightseeing tours. How about a visit to Bob Marley's birthplace? Why not highlight your tour of Ocho Rios with a visit to a river garden museum featuring artefacts from the Taino Indian period of our history? Swim with the dolphins….there is something for everyone so come travel with us across the island and let us share the warmth and beauty of our island home."

About Excursions in Ocho Rios
Excursions  In Ocho Rios is operated by a Dwight Soares of Karandas Tours Limited and his group of team members who are all natives of Jamaica. They collectively have over 32 years of experience in the industry doing tours. They are all trained by the Tourism Product Development Company (TPDCo) and approved by the Jamaica Tourist Board (JTB) to operate in the industry and are members of J.U.T.A. ( Jamaica Union of Travellers Association) Tours. Karandas Tours Ltd. is certified by the Jamaica Tourist Board.
He and his team members go the extra mile to share the history, culture, cuisine and feel of this tropical paradise with service and professionalism, with knowledge and expertise. Their "motto" – a "happy client is the best advertisement"! – is a shared and cherished belief.
---

---

These are other great travel services that we recommend.